Saric Consulting is dedicated to assisting you and your loved ones through the Illinois Medicaid process for nursing home and supportive living facilities. If the time has come to place your loved one in a skilled nursing facility or supportive/assisted living facility, we can answer your questions and review your individual case to discuss the option of applying for Medicaid. Illinois recently removed the long term care caseworkers from the local offices making it more difficult to ask questions and talk to someone regarding the steps needed to apply and be approved for Medicaid. With 18 years of State service and 8 years specializing in Nursing Home and Supportive Living assistance, we are here to assist and guide you every step of the way, from application to decision.

SARIC CONSULTING INC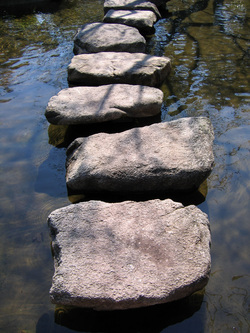 The Medicaid process for Long Term Care assistance in Illinois has changed due to the SMART Act of 2012 as it began to enforce the laws from the Deficit Reduction Act of 2005. Illinois was one of the last states to enforce these new rules causing longer look back periods, stricter rules on gifting and personal care contracts and limitations on prepaid burials. It also increased the criteria for which cases are reviewed by the Office of Inspector General.


Saric Consulting can be there to guide you and your loved one through this detailed process. We can review your specific case and identify available resources potentially available to your situation. We can assist in gathering information needed to quality for the assistance and submit the application and all supporting documents to the correct office to make sure that the application is complete and ready for a decision in the most direct and timely manner.

The Medicaid process is very detailed and overwhelming. Let Saric Consulting walk you through this process, step by step so you are prepared for what is to come. Let us worry about the paperwork and deadlines while you focus on the needs of your loved ones.




---

We are excited to announce that we have moved into an office in Belleville, IL to give our clients easier access to our services. It is a great place to meet and discuss your case as well as providing our clients a location to drop off documents as needed. Please call to schedule your appointment today and see how we can assist you during your (or your loved one) application process.


Contact us at Sara@SaricConsulting.com or call 618-641-9700 to see how we can help assist you and your loved one during this difficult time.